I have finally received my wedding pictures and I've selected a few to share. Enjoy!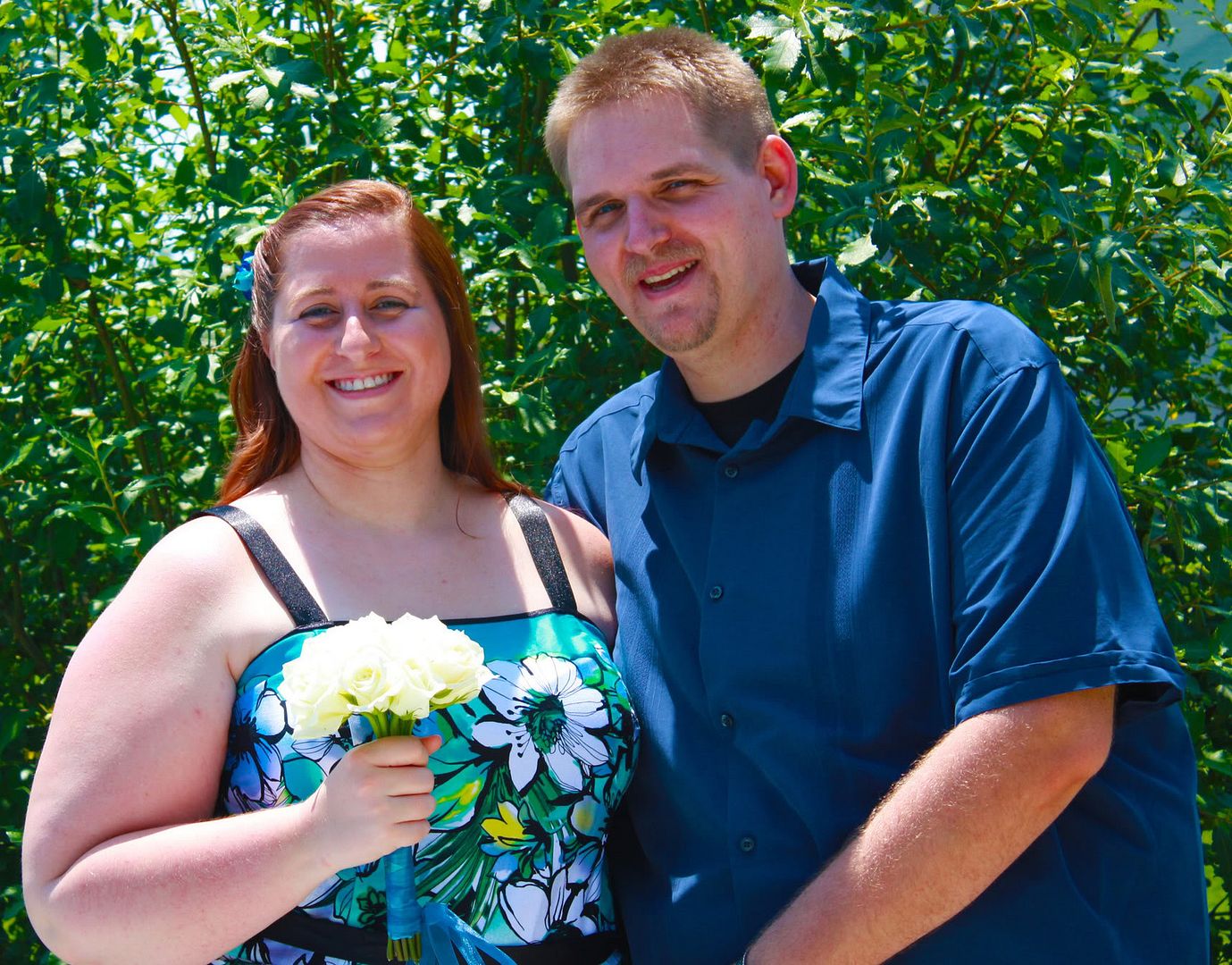 Just the Two of us :)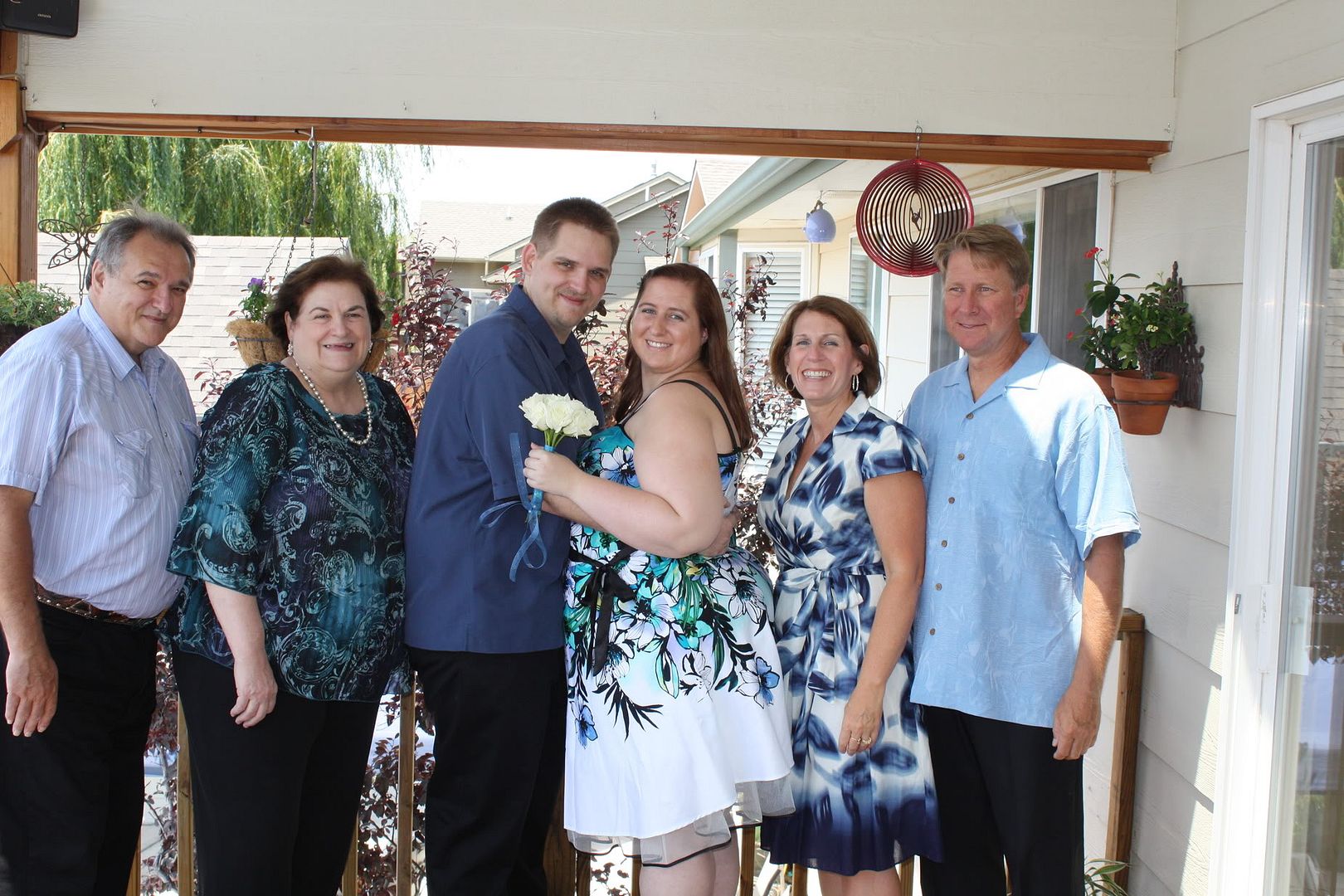 His parents, us and My parents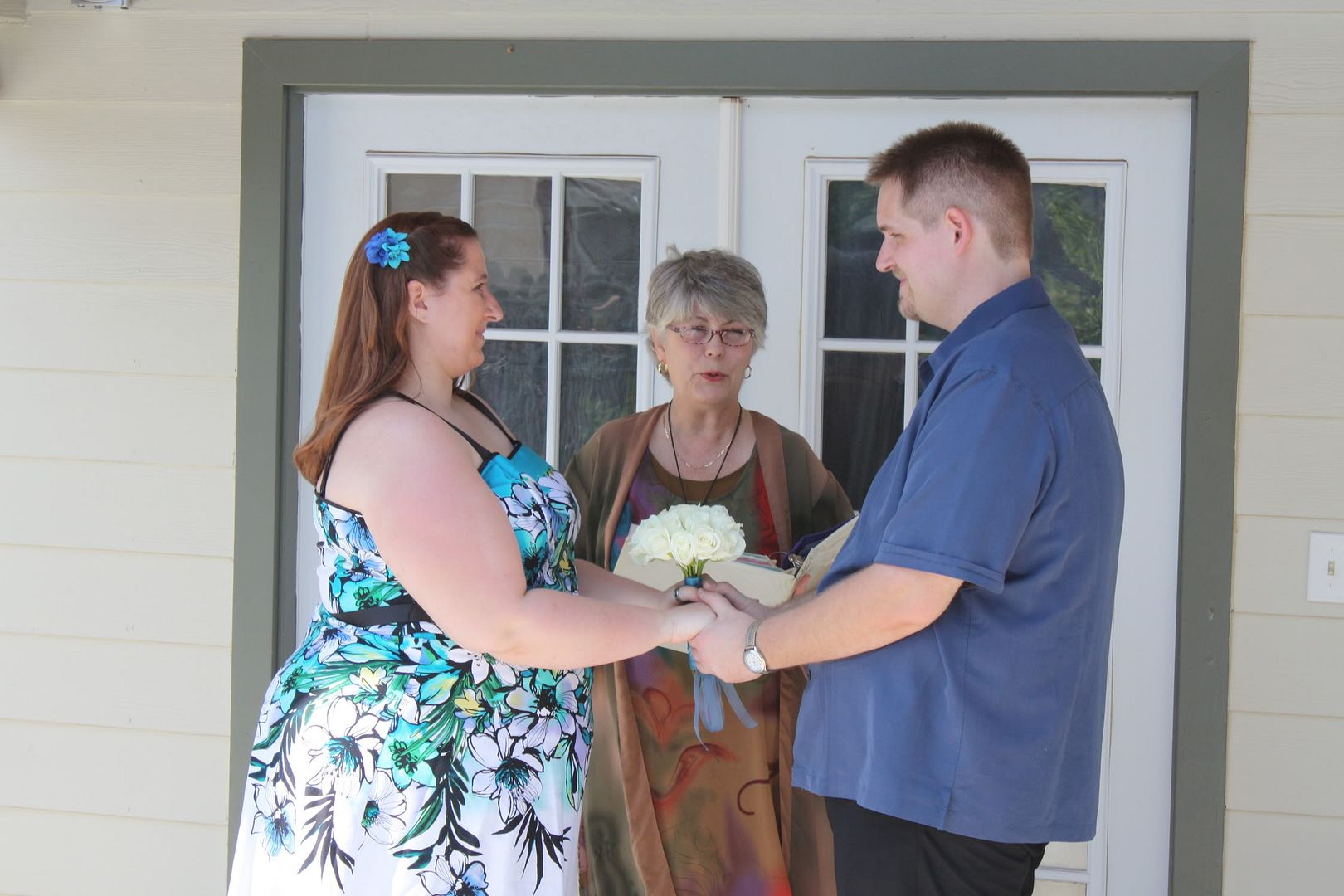 The ceremony in front of my parents pool house.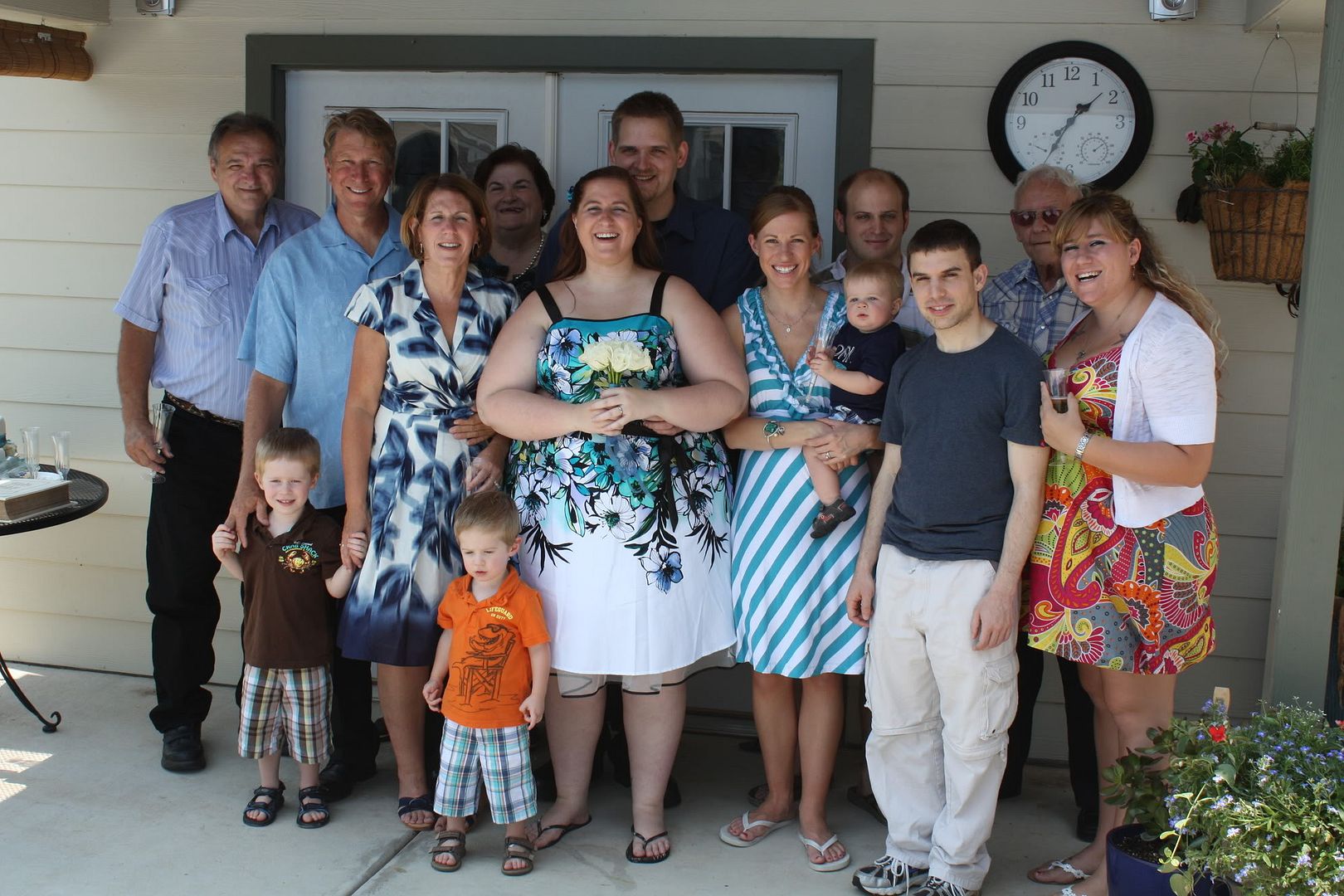 Everyone!
The Cake!
The Ham! No he didn't really get any of the bubbly.